Thanksgiving side dishes are an essential piece of your Thanksgiving feast. Here are the best options across the internet from the best cooks!
Thanksgiving is a time for celebration and indulgence, and no holiday feast is complete without the perfect side dishes to complement the star of the show – the main course. Whether you're a fan of classic dishes or you like to mix things up with creative flavors, finding the right pairings can elevate your Thanksgiving meal to a whole new level.
I'll explore a variety of Thanksgiving side dishes that are guaranteed to bring harmony and balance to your table. From traditional favorites like creamy mashed potatoes and tangy cranberry sauce to innovative recipes like brussels sprouts with savory bacon or sweet potato casserole with a crunchy pecan topping, there's something for every palate.
The goal is to guide you through the process of selecting the perfect pairings that will complement your main course, whether it's a succulent roasted turkey, a juicy ham, or a flavorful vegetarian alternative. So get ready to take your Thanksgiving feast to the next level with these delicious and harmonious side dish combinations.
Classic Thanksgiving Side Dishes
No Thanksgiving meal is complete without the classic side dishes that have become synonymous with the holiday. These dishes bring a sense of nostalgia and comfort to the table, and they pair perfectly with any main course.
The BEST Mashed Potatoes!
These amazing homemade mashed potatoes are perfectly rich and creamy, full of great flavor, easy to make, and always a crowd fave!
Check out this recipe
Creamy Baked Mac and Cheese (Contest-Winning!) – The Chunky Chef
Deliciously rich and gooey, this baked mac and cheese is creamy, comforting, and PERFECT for the holidays, as well as a comforting family dinner!
Check out this recipe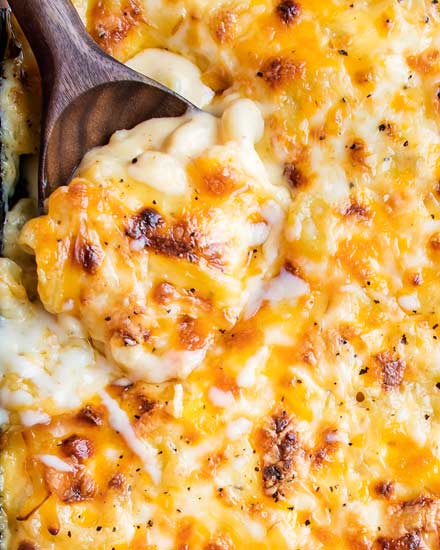 Our Favorite Buttery Herb Stuffing.
This is the best stuffing recipe ever! Served as stuffing or dressing, this buttery herb toasted bread dish is absolutely incredible!
Check out this recipe
This Classic Cranberry Sauce Recipes Is Everyone's Go-To
This homemade cranberry sauce is classic. Made from fresh or frozen cranberries and ready in 20 minutes, it's a must-have for Thanksgiving dinner. Easy to make-ahead, too!
Check out this recipe
Make Ahead Thanksgiving Side Dishes
One of the biggest challenges of hosting a Thanksgiving dinner is juggling multiple dishes and timings. These make-ahead side dishes allow you to prepare in advance and reduce the stress on the big day, without compromising on flavor.
Mashed Potato Gravy
This creamy Mashed Potato Gravy is smooth and seasoned to perfection. It is creamy, beyond simple, and can be made without drippings!
Check out this recipe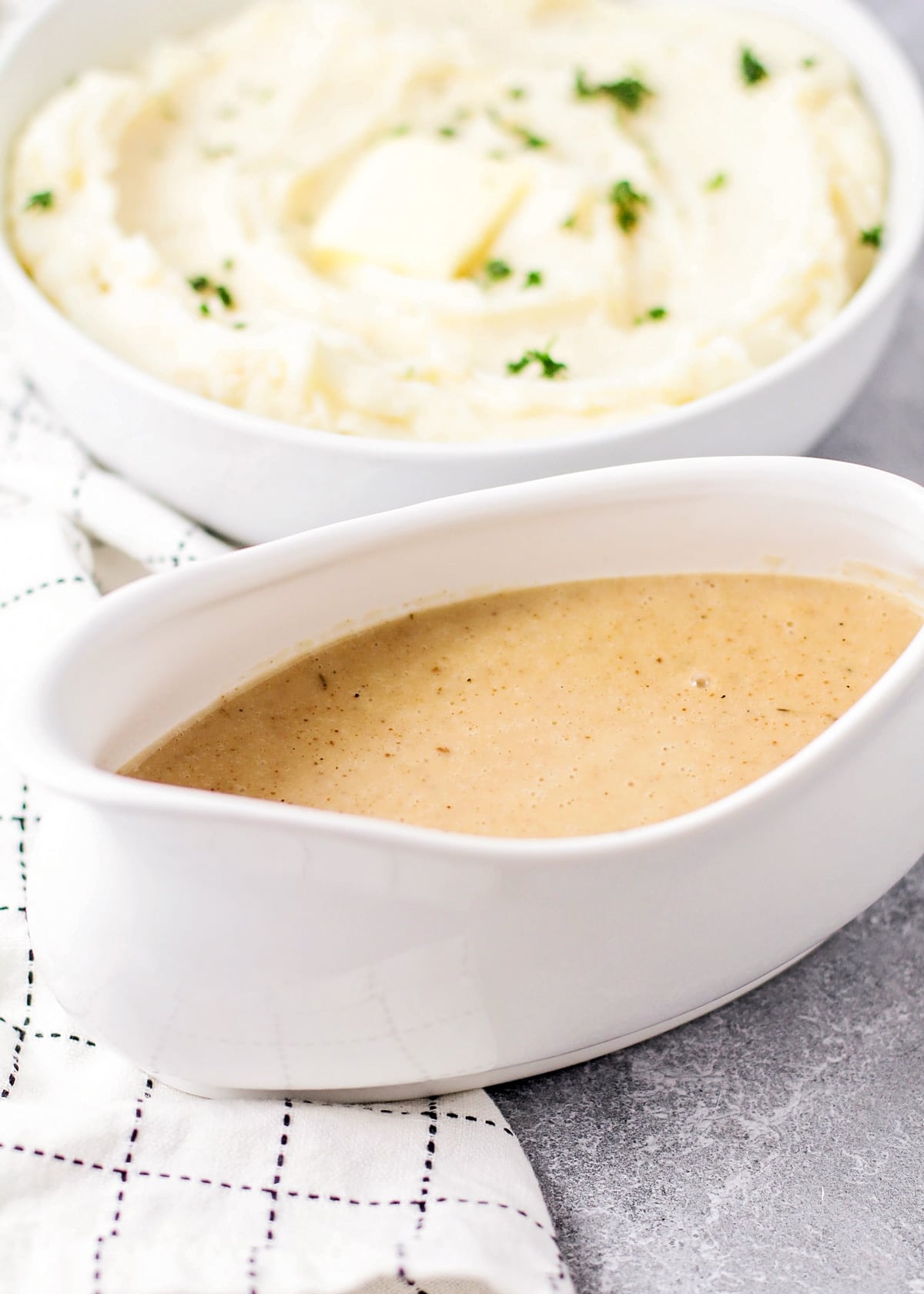 Classic Green Bean Casserole
This classic green bean casserole is the perfect holiday side dish. Tender green beans, Campbell's cream of mushroom sauce, & crispy onions.
Check out this recipe
Healthy Side Dish Ideas
There are tons of delicious options to choose from with your Thanksgiving side dishes that are healthy. Low in sugar or healthy grains like quinoa can add not only flavor but a touch of nutrition to your meal.